Halifax Airport Taxi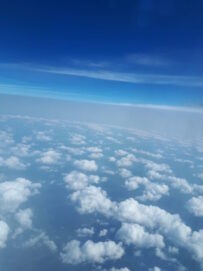 Need a ride to or from the Halifax Stanfield International Airport (YHZ)? Cal's Taxi offers dependable airport transportation services from Bridgewater and the South Shore of Nova Scotia.
Additional charges apply if travelling on Holidays and in some cases the day before and after. Please see Info Services page.
If getting picked up at the Halifax Airport, you must be able to get in and out of  the vehicle on your own. You will also have to handle your own luggage. I however will get out and open the hatch for you and close it with distancing in mind. You have to pay with debit or credit card and it would be a good idea for you to have your limits increased if need be to cover the cost of fare with one tap through my plastic barrier which has no holes! Some people's cards work on $100.00 plus fares and some don't. If you have to isolate for two weeks here on the South Shore I can pick your groceries up and deliver them to you from the Superstore, one of my passengers told me they only charge $5.00 for placing an order. When delivering your groceries payment will have to be debit or credit card and the Square Contactless Chip Device (wrapped in plastic for disinfecting) will be on an extension with a distancing of 6 feet between us wearing masks for you to TAP your payment. Please follow the rules where its a win win situation for all of us and our families! Thank you, Calvin.
We know how Airport transfers can get stressful at times, especially when you have to worry about traffic, car park expenses, carrying luggage and queuing for a Bus or Taxi. So why not forget about all that next time you travel and let us provide you with a smooth, hassle free, well managed and affordable ride to your destination.
What to expect when you arrive at the Halifax Airport:
After you land, request Cal's Taxi at Ground Transportation  located to the far right of the arrivals area as your coming out from the luggage area. I have curbside privileges and will park before the green sidewalk sign labeled Prearranged at the beginning of the arrival pickup area right in front of Ground Transportation to your left as your walking out/see gate swing up to allow taxis in. It only takes but two minutes to pull up. It is important for you to be there before I pull up or immediately after, where other passengers may be requesting there prearranged drive as well if it's busy. Current vehicle is a Grey Dodge Grand Caravan with Cal's Taxi logo in the rear window passengers side.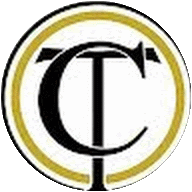 Cal's Taxi is smoke free including Driver and scent free as well.
Payment Options: Google Pay, Apple Pay, Visa, Mastercard, American Express, Interac/Flash(via Square) and Cash. Additional charge of $1.00 for use of Interac/Flash, $1.50 for credit cards. $4.00 charge for any credit card transaction over $100.00.
Newer vehicle, grey 2015 Dodge Grand Caravan SXT. Very warm with heat that comes from the top  throughout the back with control nobs mid way for passengers in the back to control their own heat or AC and adjustable vents(4). Sliding doors have electric windows that go down halfway for safety which can be locked from the front for extra safety. DVD player to watch a movie with two headphones as an option, great for children on long fares. Bring your own movie. Stow-n-go 7 passenger van.
No waiting fees apply where delays or cancellations are posted well in advance before leaving for the Airport to pick up.
Hwy's 102, 103 and the 213 Hammonds Plains Road $130.00, between 12am to 8am $150.00.
Hwy's 102, 103 $150.00, between 12am to 8am $170.00.
All rates cover one or two people, $10.00 for each additional passenger on fares over $75.00, $5.00 on fares over $50.00 and $2.00 on fares below $50.00. Please keep in mind the taxi is a 7 passenger van so luggage is limited when booking for 6 passengers.

Whether it's in-town or to the Halifax Airport; Children under 12 years of age ride for free as an additional passenger with Cal's Taxi cause I love giving back when & where I can.
Call us today at 1-902-521-7836 or request a reservation online. <<< tap
All Squared up with Contactless debit & credit card payment options. Deliver your groceries, pizza etc. Extension is 4 feet long with a foot and a half arm extensions on both sides gives us 7 feet with masks on. This way nobody touches the device and I just have to disinfect the plastic. Its very easy for this device to sense a tap as long as there is a cell phone tower near by. People tap there payments through the plastic barrier including using their cell phones in the vehicle no problem.